Bubble Io Beginner To Pro: 15 Days To No-Code Mastery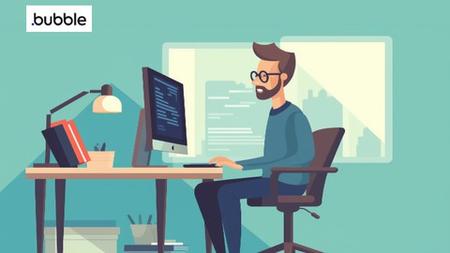 Bubble Io Beginner To Pro: 15 Days To No-Code Mastery
Published 9/2023
MP4 | Video: h264, 1280x720 | Audio: AAC, 44.1 KHz
Language: English | Size: 3.64 GB | Duration: 7h 46m
Build Web Apps, Social Media Feeds, Advanced User Permissions, and More without Writing a Single Line of Code!
What you'll learn
Master Bubble Basics: Navigate and utilize Bubble's core features with confidence, setting the foundation for advanced projects.
Develop Web Apps: Craft diverse projects, from chat systems, to blogs, to social media feeds.
Data Management: Understand data structures, dynamic content, and user interactions.
Implement Advanced Features: Introduce user roles, payment processing, permissions, and content restrictions.
Requirements
No Bubble experience is necessary. I will take you from a complete beginner to a competent no-code developer.
https://www.udemy.com/course/bubble-io-beginner-to-pro-15-days-to-no-code-mastery/
Note:
Only Registed user can add comment, view hidden links and more, please register now