Deadly Cuts (2021) 1080p NF WEB-DL x264 DDP5 1-PTerWEB

Language:
English
3.05 GB | 01:30:40 | mkv | AVC | 1920 x1080 | A_EAC3 - 640 Kbps
Genres:
Comedy
Plot:
Michelle runs a hair salon in a working-class suburb of Dublin. They are attacked from all sides. Deano, a local criminal, is leaning on them for protection money. A local councilor is threatening to demolish the street and put up a tourist hotel. Just when things couldn't get much worse, a dreadful misfortune pushes Michelle and her stylists into vigilantes. All may be fixed if they can win an inconceivably high-profile hairdressing competition.
Screenshots: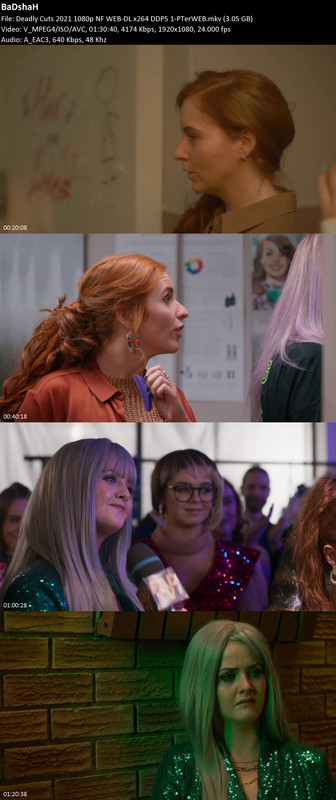 https://xxx/scxaau48rfli
https://xxx/wumdn4wqjx6m

Note:
Only Registed user can add comment, view hidden links and more, please register now