Terminator Resistance-HOODLUM

Terminator_Resistance-HOODLUM | 15.8 GB
Terminator: Resistance is a single-player first-person shooter with an original story based on The Terminator and T2: Judgment Day movies. It's set 30 years after the events of Judgment Day, in a post-apocalyptic Los Angeles, slap bang in the middle of the Future War.
There is no fate but what you make.Experience the events leading up to the decisive final battle for the fate of mankind in the war against the machines. Terminator: Resistance, is a first-person shooter set during the 'Future War' scenario that was only glimpsed at in the iconic films, 'THE TERMINATOR' and 'T2: JUDGMENT DAY'. The machines are destined to lose, but at what cost?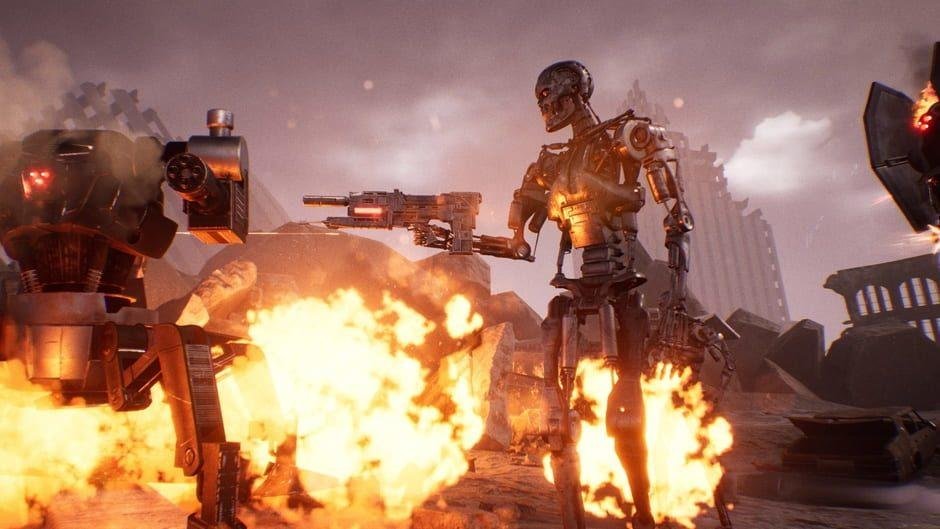 Features:
- Resist the machines! Fight against a selection of iconic enemies from the films, including the T-800, as well as a host of enemies that are brand new to the Terminator universe.
- Equip an arsenal of plasma weaponry to run and gun or sneak and hack through sprawling environments! The world isn't as forgiving as it used to be so you'll need to search for scraps to trade and craft.
- Choose the kind of hero you want to be by levelling up your skills while exploring post-Apocalyptic Los Angeles. Complete story missions to rise through the ranks of the Resistance as well as side-quests to help your friends.
- Change the fate of mankind! Protect a motley crew of survivors, each with their own motivations and backstories. The actions you take throughout the game will impact their survival and change the ending you get.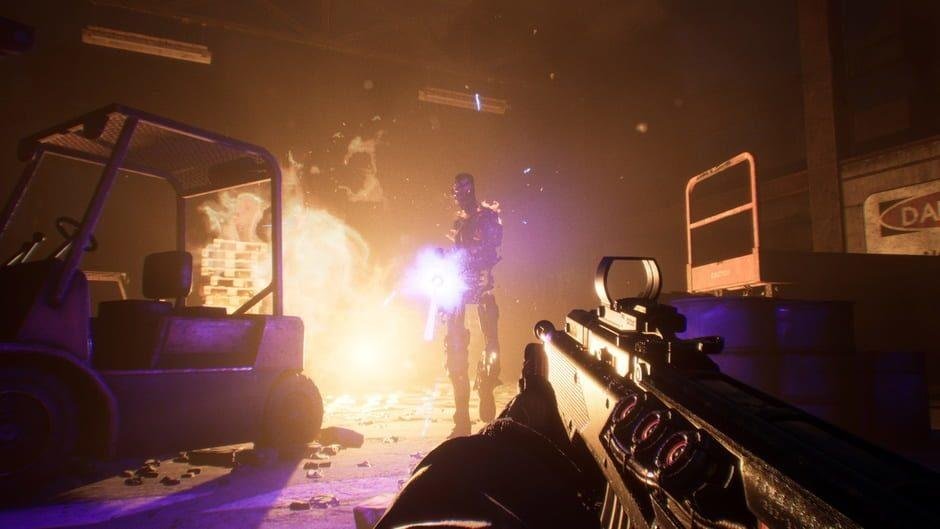 Genre:
Action, Adventure, RPG  / First-person shooter
Developer:
Teyon
Publisher:
Reef Entertainment
Platform:
PC 
Language:
English
Release Name: 
Terminator_Resistance-HOODLUM
|
NFO
Download Links:
https://rapidgator.net/file/49b9195ec38de2b97855f61ff7a9148e/Terminator_Resistance-HOODLUM.part1.rar.html
https://rapidgator.net/file/a16c00dde7a5d2993476854e05ca7e64/Terminator_Resistance-HOODLUM.part2.rar.html
https://rapidgator.net/file/9d883df571818bca67972a5edaeeffec/Terminator_Resistance-HOODLUM.part3.rar.html
https://rapidgator.net/file/d30fe713374cfdc85c9ea9a7d8527c52/Terminator_Resistance-HOODLUM.part4.rar.html
https://rapidgator.net/file/b25b225198bd4ad4039756153c0bda0a/Terminator_Resistance-HOODLUM.part5.rar.html
https://rapidgator.net/file/58fdb009761939089ef3e424ae84ac4a/Terminator_Resistance-HOODLUM.part6.rar.html
http://www.filefactory.com/file/1r9ofnyvaxy5/n/Terminator_Resistance-HOODLUM.part1.rar
http://www.filefactory.com/file/4wv6cimt1nvh/n/Terminator_Resistance-HOODLUM.part2.rar
http://www.filefactory.com/file/1fblce8372lb/n/Terminator_Resistance-HOODLUM.part3.rar
http://www.filefactory.com/file/5s6kxc0ay4c7/n/Terminator_Resistance-HOODLUM.part4.rar
http://www.filefactory.com/file/21ygo8y53bqr/n/Terminator_Resistance-HOODLUM.part5.rar
http://www.filefactory.com/file/339bger4tjl5/n/Terminator_Resistance-HOODLUM.part6.rar
https://nitroflare.com/view/6500B6F9BD92CCE/Terminator_Resistance-HOODLUM.part1.rar
https://nitroflare.com/view/6A0A7BB4414AD06/Terminator_Resistance-HOODLUM.part2.rar
https://nitroflare.com/view/297E5D897F746B1/Terminator_Resistance-HOODLUM.part3.rar
https://nitroflare.com/view/3B53E714302C613/Terminator_Resistance-HOODLUM.part4.rar
https://nitroflare.com/view/D085FE7FFCFD026/Terminator_Resistance-HOODLUM.part5.rar
https://nitroflare.com/view/07F818C525D25E6/Terminator_Resistance-HOODLUM.part6.rar
Note:
Only Registed user can add comment, view hidden links and more, please register now