Content Audits and Inventories: A Handbook for Content Analysis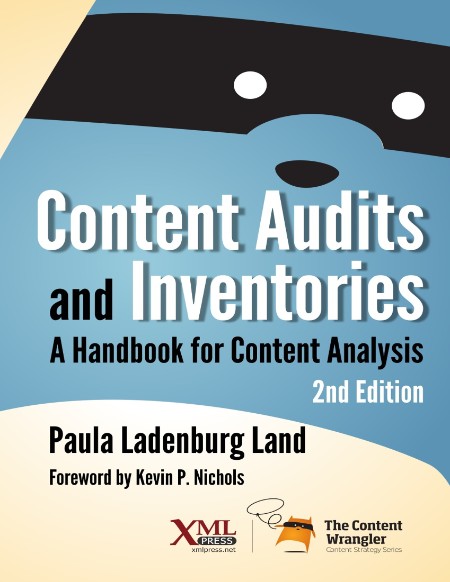 pdf | 2.45 MB | English | Isbn:‎ B0C7FPVZTB | Author: Paula Ladenburg Land | Year: 2023


Description
:
The second edition of Content Audits and Inventories , by veteran content strategist Paula Land, updates and expands the first edition, focusing on the importance of the strategic, as well as the tactical, aspects of the content audit. This edition includes expanded chapters on planning and preparation, building a business case, getting buy-in from your organization, working with teams, selecting and defining audit criteria, incorporating audits as part of ongoing governance, and much more.

New in this edition are chapters on auditing social media channels, apps, brand/messaging, content structure, and accessibility. Also new in this edition are case studies from industry professionals who share their audit experiences and outcomes.

Successful content strategy projects start with a thorough assessment of the current state of all content assets: their quantity, type, and quality. The audit process begins with a data-rich inventory and layers in a qualitative assessment, empowering content owners and business stakeholders to make informed decisions.

This practical, tactic-filled handbook walks you through setting up and running an inventory using an automated tool, setting the stage for a successful audit. Specific audit tactics addressed include auditing for content quality, performance, global considerations, and legal and regulatory issues. You will also learn how to do a competitive audit and incorporate personas into an audit. Tips on presenting audit results to stakeholders will help you deliver effective strategies.

Content Audits and Inventories: A Handbook for Content Analysis is a must-read for content professionals seeking to improve their content management strategy.

Category:
Content Management Systems, Documentation & Technical Writing, Technical Writing Reference
Note:
Only Registed user can add comment, view hidden links and more, please register now