Fundamentals of Predictive Analytics with JMP, 3rd Edition (True EPUB)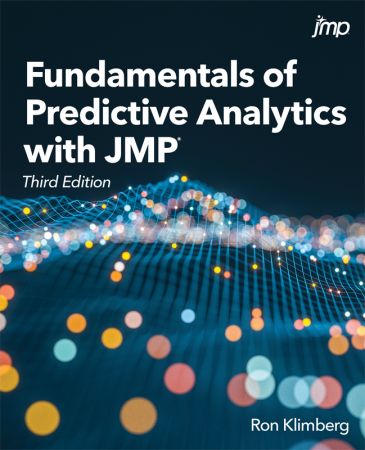 English | April 18th, 2023 | ISBN: 1685800270 | 494 pages | True EPUB | 19.41 MB
Written for students in undergraduate and graduate statistics courses, as well as for the practitioner who wants to make better decisions from data and models, this updated and expanded third edition of Fundamentals of Predictive Analytics with JMP bridges the gap between courses on basic statistics, which focus on univariate and bivariate analysis, and courses on data mining and predictive analytics. Going beyond the theoretical foundation, this book gives you the technical knowledge and problem-solving skills that you need to perform real-world multivariate data analysis.
Using JMP 17, this book discusses the following new and enhanced features in an example-driven format
• an add-in for Microsoft Excel
• Graph Builder
• dirty data
• visualization
• regression
• ANOVA
• logistic regression
• principal component analysis
• LASSO
• elastic net
• cluster analysis
• decision trees
• k-nearest neighbors
• neural networks
• bootstrap forests
• boosted trees
• text mining
• association rules
• model comparison
• time series forecasting
With a new, expansive chapter on time series forecasting and more exercises to test your skills, this third edition is invaluable to those who need to expand their knowledge of statistics and apply real-world, problem-solving analysis.

Download From Rapidgator
Download From Nitroflare
Download From 1DL

https://xxx/v8lb15hi2j0d

Note:
Only Registed user can add comment, view hidden links and more, please register now